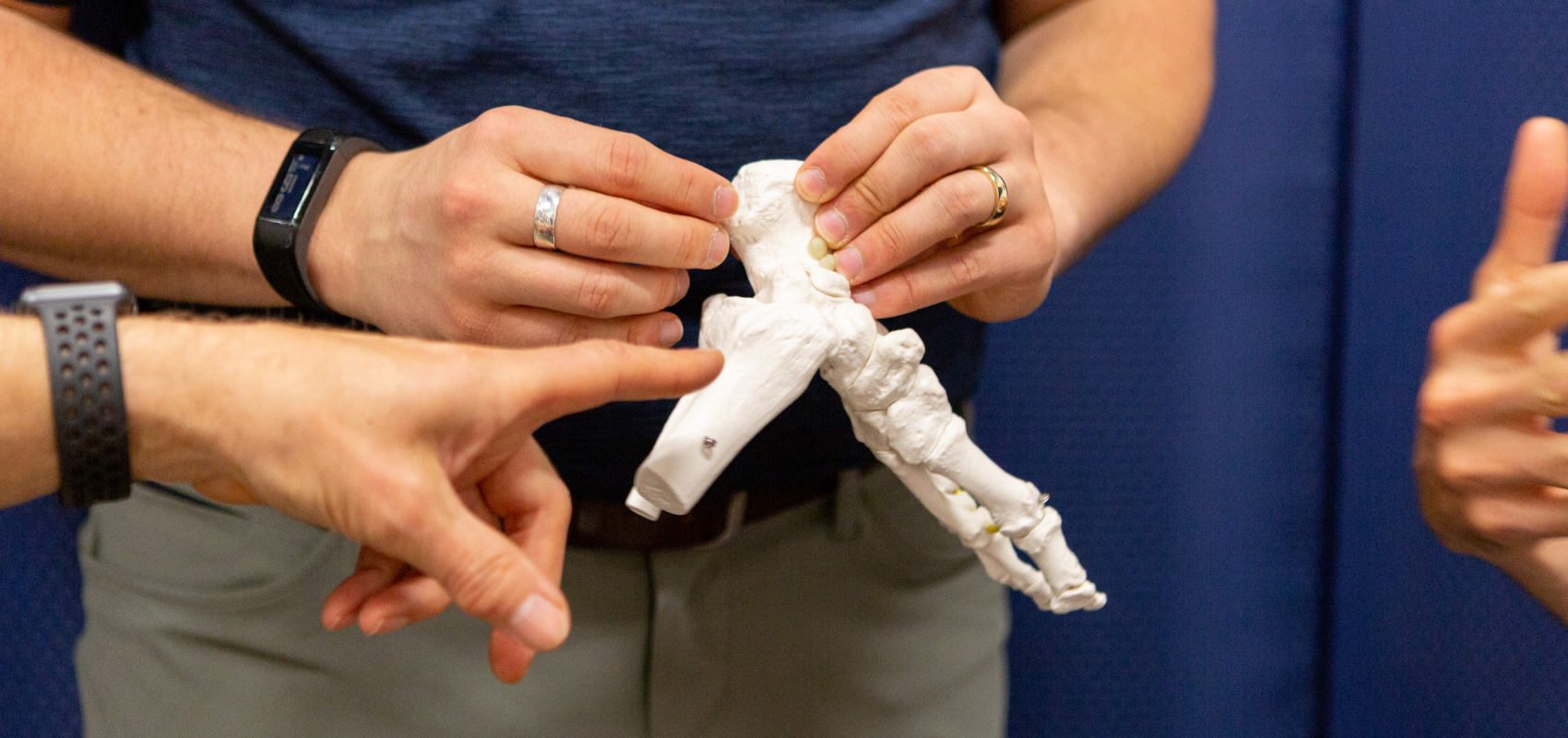 Foot & Ankle Fellowship
Providing comprehensive foot & ankle orthopaedic training with highly experienced surgeons.
About the Foot & Ankle Fellowship
Footbridge Foundation (in partnership with the University of British Columbia) offers a 12-month comprehensive orthopaedic foot and ankle fellowship for 2-3 fellows per year. Training is preceptor-based and under the supervision of four of our senior, fellowship-trained orthopaedic foot & ankle surgeons (Drs. Penner, Velkjovic, Wing, Younger). The fellowship is located at Footbridge and St. Paul's Hospital in downtown Vancouver. St. Paul's Hospital serves as the tertiary care centre for all complex adult foot and ankle problems for the province of British Columbia.
The foot and ankle fellowship provides extensive exposure (up to 1000 cases/year) to all aspects of adult foot & ankle surgery (ankle replacement, basic & complex fusions and osteotomies, forefoot reconstruction, diabetic foot problems, sport medicine, acute fractures, and post-traumatic flatfoot, congenital and neurological deformities). Fellows are also expected to participate in Rapid Access clinics, Surgical consultation clinics and the research office. One major research presentation and publication is expected. Participation in resident and medical student teaching, and in weekly foot & ankle rounds is required.
Applicants must have successfully completed an approved residency in orthopaedic surgery, or be a specialist in their home country, and must be eligible to work in Canada and obtain an educational medical license through the College of Physicians and Surgeons of British Columbia (more information can be found here).
This is a fully-funded, full-time position.
Note:  if English is your second language, completion of the IELTS academic exam is mandatory with a minimum score of seven in each component. 
Interested applicants should start by contacting us. Those who wish to submit an application will need to provide:
Completed Application
Current CV
Three letters of reference