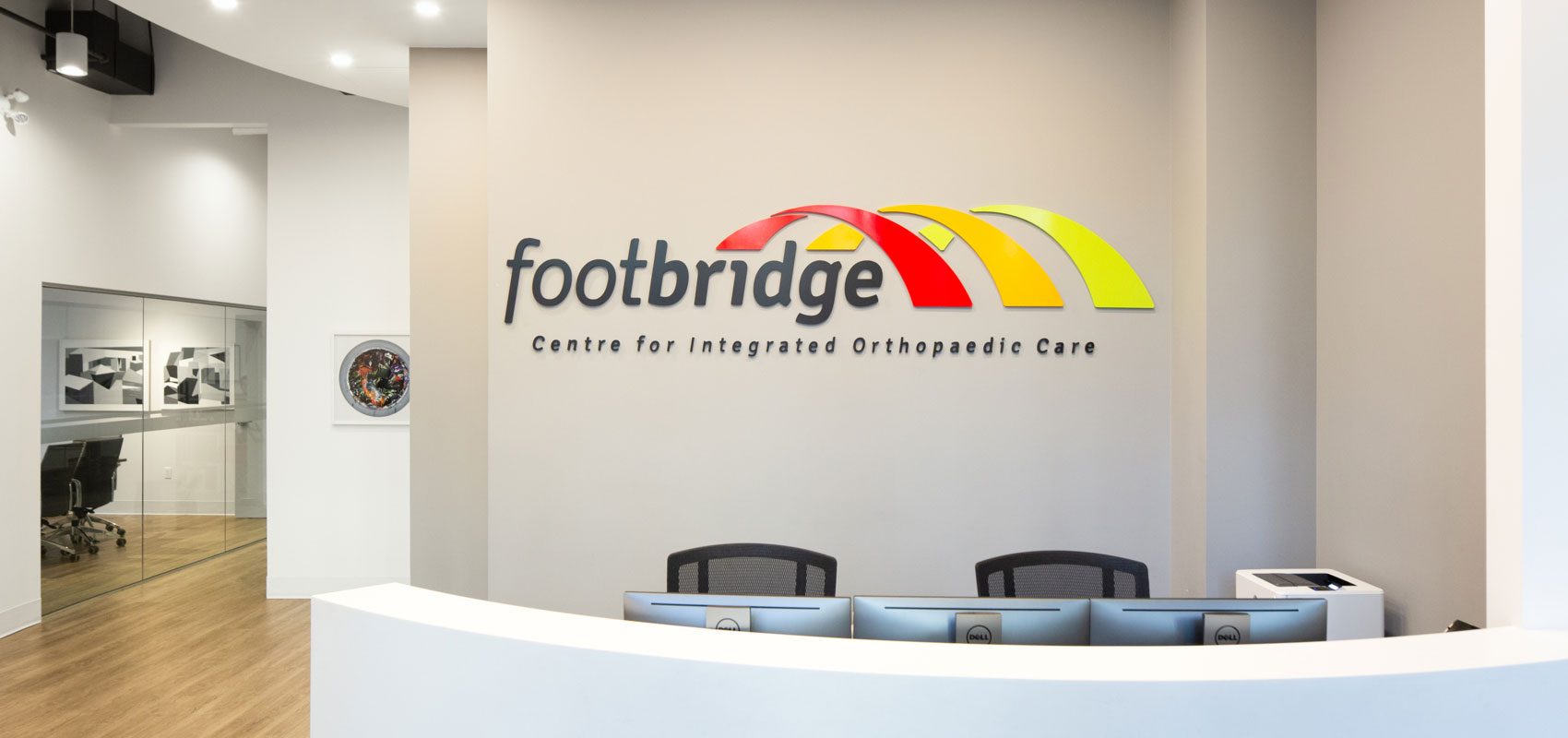 Footbridge Foundation
Footbridge Foundation, a registered public charity, was established in 2015 to address the challenges that British Columbians and – in particular – residents within the Vancouver Coastal Health Authority face when accessing care for orthpaedic and musculoskeletal problems.
About Footbridge Foundation
British Columbians face substantial hurdles surrounding access of care for orthopaedic and musculoskeletal conditions including prolonged wait times for assessment and surgery, as well as insufficient and fragmented access to diagnostic facilities, education, and supportive treatment such as nursing and physiotherapy.
In view of these hurdles, Footbridge Foundation developed an entirely new approach to improve orthopaedic and musculoskeletal patient care: The Footbridge Centre for Integrated Orthopaedic Care. The Centre is the first of its kind in British Columbia, incorporating world-class patient care and education, university sub-specialty fellowship training programs and an internationally recognized clinical research team. Footbridge opened its doors in March of 2018, with the primary goal being to create a patient-focused Centre of Excellence that improves access, quality and patient satisfaction.
Footbridge Foundation provides support to its beneficiaries in the form of monetary grants, provision of facilities, health service workers and educational, research and advocacy materials, as well as walking aids to patients who cannot afford them.
Footbridge Foundation Board Members:
Ms. Donna G. Molby
Dr. Murray Penner
Dr. Kevin Wing
Mr. Shaw Saltzberg
Mr. Nigel Fisher
Donate Now