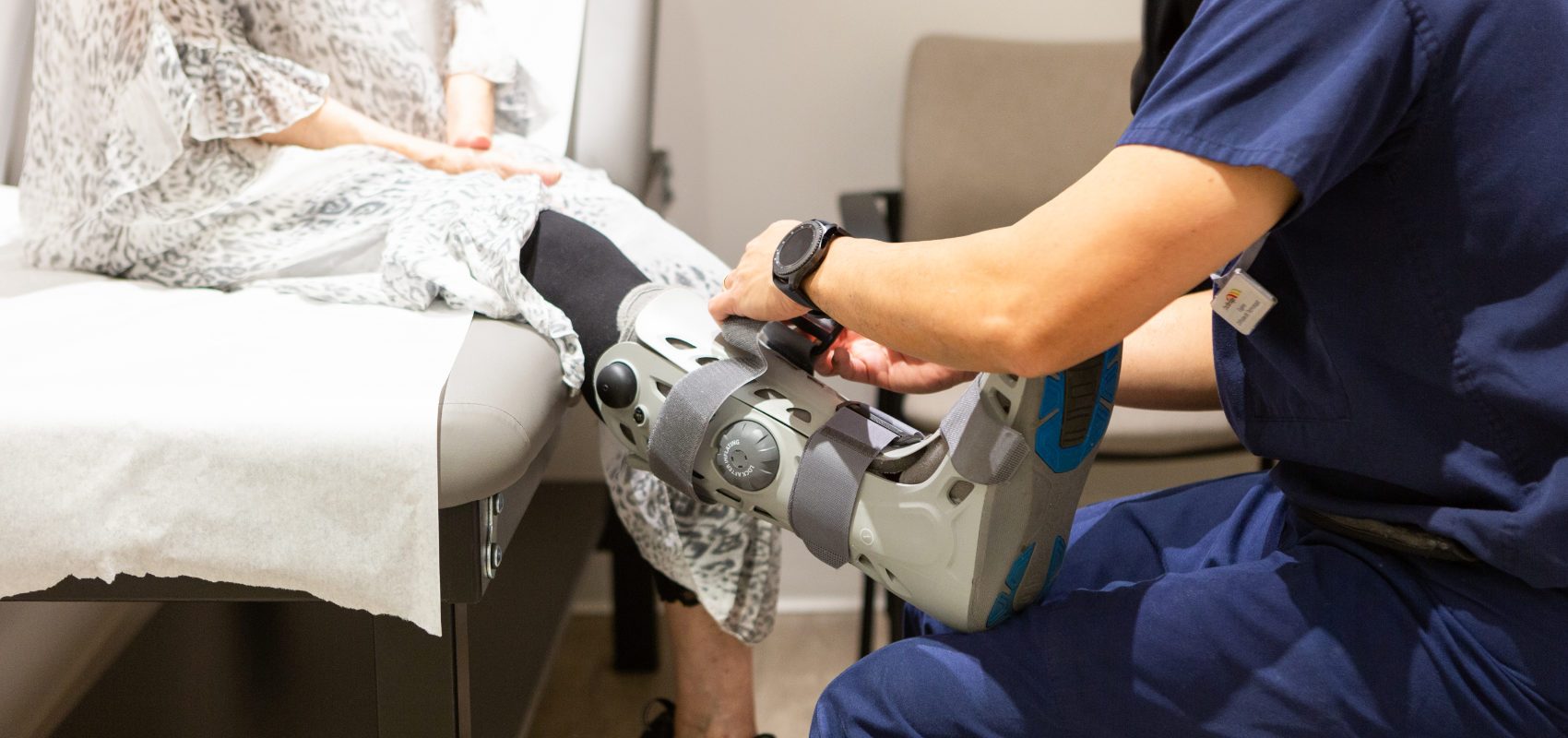 Post-Operative Equipment
Footbridge facilitates assessment for products and equipment you may need as part of your comprehensive care plan.  Post-Operative equipment required for surgery is available on site, and our Orthopaedic Technician ensures proper fit and instructions for use.
Post-Operative Equipment
Patients who receive orthopaedic surgery often require bracing or splinting and other medical equipment after the operation. Items required may include a walker boot, crutches, knee scooter, compression stockings, and cryo-therapy. When patients consent to have surgery with a Footbridge physician, a list of required post-operative equipment is provided, which must be obtained prior to surgery. All items can be obtained at a variety of stores in the Lower Mainland or at Footbridge.