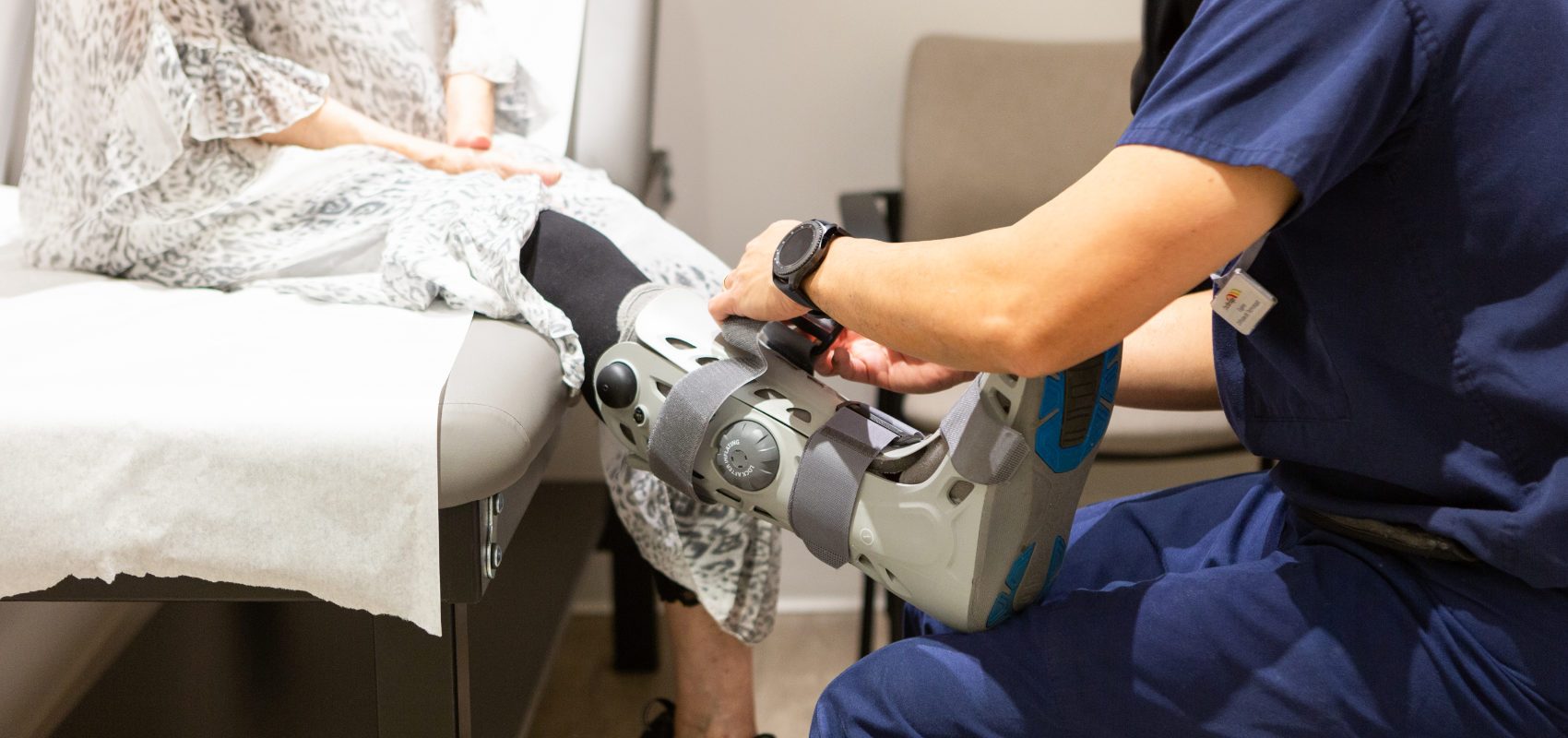 Bracing & Pedorthics
Footbridge facilitates assessment for products and equipment you may need as part of your comprehensive care plan.  Foot orthotics, bracing and other specialized devices are available on site.
Braces & Orthoses
Braces, foot orthotics, splints and other medical devices are commonly prescribed at various points throughout the treatment process for many orthopaedic conditions and injuries. Depending on the orthopaedic problem, a Footbridge practitioner may recommend a variety of non-surgical options for treatment including custom bracing, shoe modifications and custom foot orthoses.
Footbridge provides on-site access to pedorthists and trained bracing specialists who evaluate, measure and fit each prescribed product and collaborate with other Footbridge practitioners to ensure all patients achieve the best possible treatment outcome. Brace fitters and pedorthists provide patient education on proper use and fit of each product to instill patient confidence and ultimately compliance.
Post-Operative Equipment
Patients who receive orthopaedic surgery often require bracing or splinting and other medical equipment after the operation. Items required may include a walker boot, crutches, knee scooter, compression stockings, and cryo-therapy. When patients consent to have surgery with a Footbridge physician, a list of required post-operative equipment is provided, which must be obtained prior to surgery. All items can be obtained at a variety of stores in the Lower Mainland or at Footbridge.