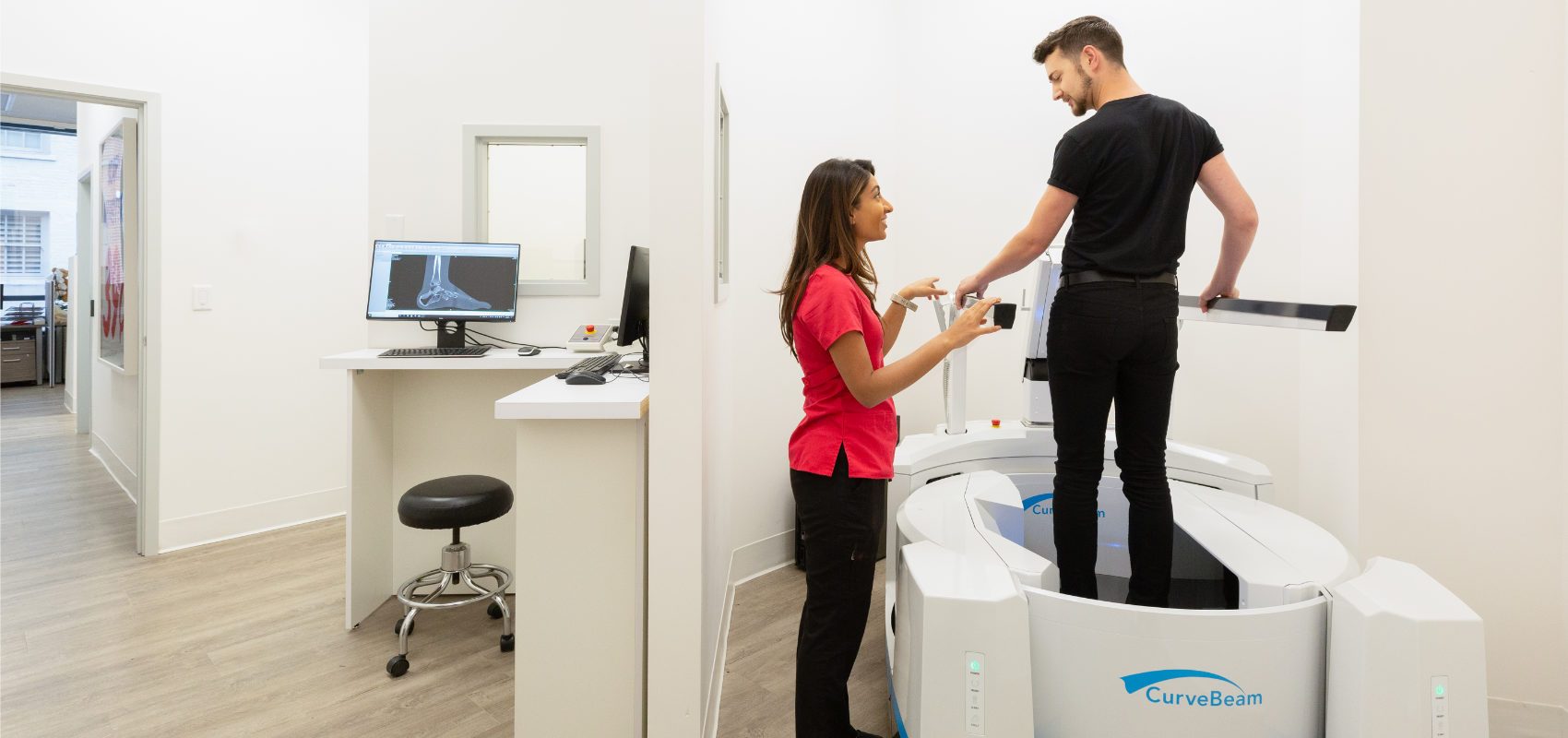 Imaging
State-of-the-art, on-site imaging to facilitate integrated musculoskeletal care.
Footbridge has two CT scan machines available on site to facilitate fully integrated orthopaedic care.
Images scanned by both CT machines are acquired in less than 48 seconds providing more patient comfort during the scanning process and facilitating more expedient and collaborative patient care.
For more information about our imaging services, please contact us.
Imaging Services offered at Footbridge
LineUP
Certain foot and ankle orthopaedic conditions are best diagnosed with weight-bearing images, and the LineUP CT machine (used to scan foot, ankle and knee) is the first weight-bearing CT scanner of its kind in Canada.
The LineUP permits the physician interpreting the images to assess changes in the position and alignment of a patient's foot and ankle in the natural standing state, and automatically creates 3D reconstructions from its slices, allowing for images of higher bony detail; all resulting in more accurate evaluation, and faster diagnosis and treatment planning.
InREACH
The InReach is a CT machine which scans the hand, wrist and elbow.  Both machines deliver very low radiation dose to the patient (about the same as a regular x-ray exam) but result in three-dimensional images (unlike traditional 2D x-ray films).