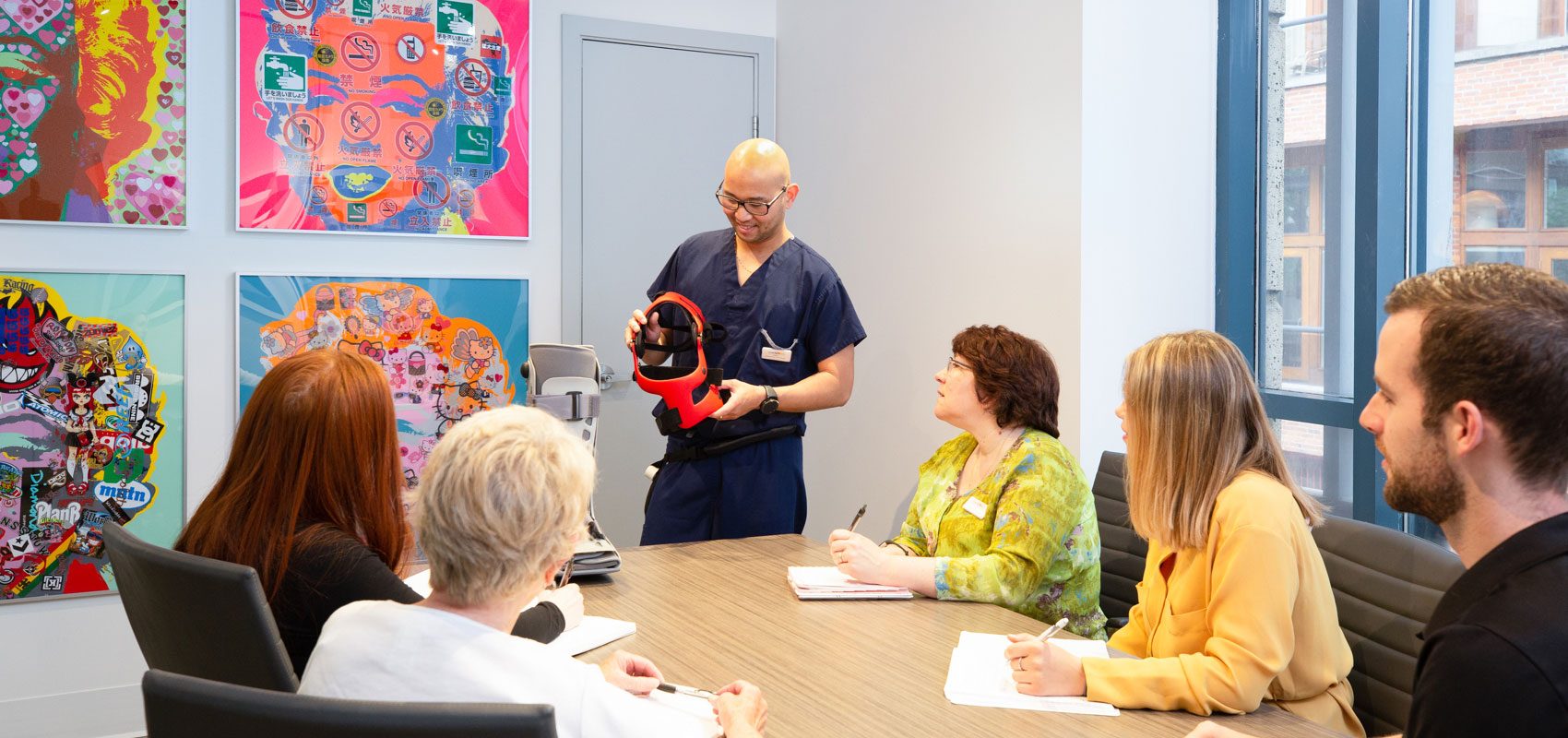 Careers
Striving to improve patient access and provide more efficient and effective care – every step of the way.  
Join the Footbridge Team
Footbridge team members all have a common thread: they are passionate about healthcare and the role they play in providing a better patient experience. Working at Footbridge is different than working at other healthcare facilities; we are a highly-motivated and energetic group of individuals who pride ourselves on providing a full continuum of care in a compassionate and timely manner.
All Footbridge team members are expected – and empowered – to contribute to our value of constant improvement at every level of the healthcare process.
If you are a healthcare professional that is committed to doing what it takes to achieve collaboration and integration at all levels, we would like to hear from you. Please submit your CV plus a cover letter or email expressing why you feel you would be a good fit, and how you would contribute to the Footbridge team.
Administrative Positions
Independent Medical Examination Coordinator
Footbridge is a high performing, multi-disciplinary orthopaedic clinic – home to several specialist physicians, physiotherapists, imaging and orthotics/bracing specialists. Our mission is to provide a compassionate and efficient patient-experience starting from the initial consultation through to follow-up and related care. In addition to our core business of providing consultation and…
Read More
---
Patient Care Coordinator
Footbridge Centre for Integrated Orthopaedic Care is a fast paced, multi-disciplinary, high volume orthopaedic and sports medicine clinic – home to several surgeons, specialist physicians, physiotherapists, imaging and orthotics/bracing specialists. Our mission is to provide a compassionate and efficient patient-experience starting from the initial consultation through to follow-up and related…
Read More
---
Surgical Coordinator
Footbridge is a brand new, fast paced, multi-disciplinary, high volume orthopaedic and sports medicine clinic – home to several surgeons, specialist physicians, physiotherapists, imaging and orthotics/bracing specialists. Our mission is to provide a compassionate and efficient patient-experience starting from the initial consultation through to follow-up and related care. We are…
Read More
---
Patient Care Assistant
Footbridge Patient Care Assistants work in "front of house" and ensure that our patients feel welcomed in our Centre.  This position requires a highly energetic, cheerful, polite individual who is always eager to help and thrives on a very busy work environment. View full job description…
Read More
---
Clinical Positions
Physiotherapist
Footbridge Physiotherapy is located within the larger Footbridge Centre for Integrated Orthopaedic Care, providing an environment for true interdisciplinary care.  Our Physiotherapists work collaboratively with Physicians, Orthopaedic Surgeons, and Pedorthists to provide high quality musculoskeletal care.  We are looking to add a full time Physiotherapist to our…
Read More
---
Non-Operative Foot & Ankle Physician
Footbridge is seeking a non-operative foot & ankle physician who values interdisciplinary collaboration with an emphasis on evidence based practices.  The physician will participate in centralized intake for both acute and chronic foot and ankle conditions.  The ideal candidate would be seeking a long-term position and interested in working at…
Read More
---
Sport & Exercise Medicine Physician
We are seeking a Sport & Exercise Medicine physician who is interested in committing to working in an integrated environment.  The ideal candidate would be seeking a long-term position, willing to commit at least three days/week to Footbridge and be keen on playing an integral role in working with the…
Read More
---