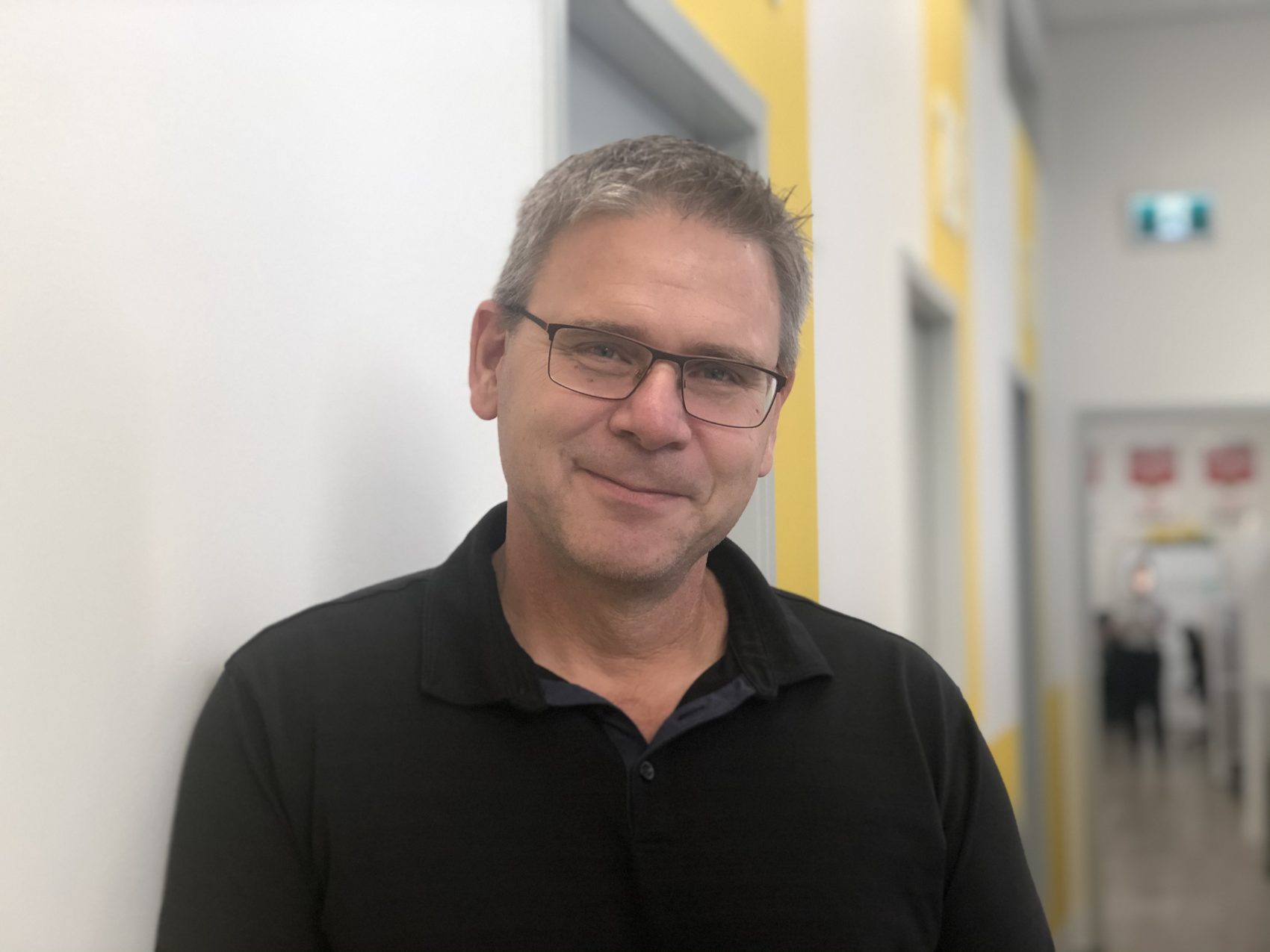 Dr. Murray Penner BSc, MD, FRCSC
Orthopaedic Surgeon
About Dr. Murray Penner
Areas of specialty: Foot and Ankle, Joint Replacement
Dr. Murray J. Penner is a Clinical Professor in the Department of Orthopaedics at the University of British Columbia, and the Head of the Regional Department of Orthopaedics for Vancouver Coastal Health Authority & Providence Health Care.  He is also the Head of the Department of Orthopaedics at St. Paul's Hospital in Vancouver, and a Past-President of the Canadian Orthopaedic Foot & Ankle Society (COFAS).  He has served 2 terms as the Canadian representative to the International Federation of Foot & Ankle Society (IFFAS). Dr. Penner has been in full-time academic subspecialty surgical practice for the last 20 years, focused on adult orthopaedic foot and ankle reconstruction.  His particular interests include complex deformity correction and total ankle replacement. Dr. Penner is an avid teacher, actively involved in training orthopaedic residents and subspecialty fellows in foot & ankle surgery.  He has been invited as a visiting professor and lecturer to numerous orthopaedic conferences and institutions in Canada, the United States, Europe and Asia.  He is a co-editor of a major textbook on total ankle replacement and has published numerous book chapters, scientific articles and over 60 peer-reviewed research papers.
Professional Highlights
In 2008, Dr. Penner joined together with 5 other leading American Foot & Ankle surgeons to form a design team that over the past 10 years has developed 3 new total ankle replacement systems which are now among the most commonly used in the world.
Dr. Penner, together with co-investigators, has won the American Orthopaedic Foot & Ankle Society (AOFAS) Roger Mann Award for Best Clinical Study of the year 3 times, and was a finalist 2 additional times.  In 2014, he was a co-investigator on the team that was awarded with the International Federation of Foot & Ankle Surgeons (IFFAS) Takakura prize for best Clinical Study at the Triennial Congress.
In 2013, Dr. Penner was named one of the top 26 Foot & Ankle Surgeons in North America by Orthopedics This Week.
In 1989, upon completion of his engineering degree, he was awarded the prestigious Natural Sciences and Engineering Research Council of Canada (NSERC) 1967 Scholarship, 1 of only 9 engineering graduates to receive this award across Canada that year, as well as the Nat Christie Entrance Scholarship to the University of Calgary School of Medicine.
Post-Secondary Education

University of Manitoba


BSc, Mechanical Enginnering




1985-1989

University of Calgary


MD




1992

Greater Victoria Hospital Society


Rotating Internship




1992 – 1993

University of British Columbia


Orthopaedic Residency




1993 – 1998

Flinders University of South Australia


Fellowship, Foot & Ankle Surgery




1998-1999

Orthopedic Foot & Ankle Center, Columbus OH


Mini-Fellowship, STAR Ankle Replacement




2001

Research Interests

Clinical outcomes in the treatment of ankle arthritis
Biomechanics of the ankle
Periprosthetic osteolysis
Biologic augmentation for bone and tissue healing